---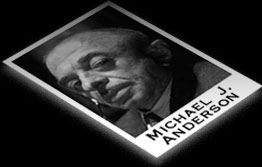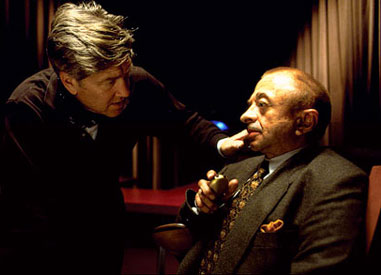 The three-and-a-half-foot-tall American actor Michael J. Anderson is often referred to as the 'dwarf from Twin Peaks'. His height is due to a bone condition called osteogenesis imperfecta. Credited as 'The Little Man From Another Place', he appeared in dream sequences talking backwards and dressed in a red suit. He also appeared in two other early '90s David Lynch projects, Twin Peaks: Fire Walk With Me and Industrial Symphony No. 1: The Dream of the Broken Hearted.
Anderson had actually made his feature debut in the Canadian family film The Great Land of Small in 1987. During the '90s, he made television guest-star appearances on Star Trek: Deep Space Nine, Picket Fences, and The X-Files. After a brief role in Roger Corman's daytime miniseries The Phantom Eye, he joined the cast of the ABC daytime drama Port Charles as double agent Peter Zorn. In 2001, he reunited with Corman for the short-lived TV series Black Scorpion and reunited with David Lynch for a brief part in Mulholland Drive. Back in the realm of children's entertainment, Anderson also appeared in the action fantasy film Warriors of Virtue (1997) and the made-for-TV film Snow White: The Fairest of Them All (2001). Anderson's major breakthrough came in the 2003 HBO series Carnivāle as Samson, the leader of a traveling carnival in 1930s Dust Bowl America. Projects for 2004 include a starring role in Geofrey Hildrew's Big Time, opposite the seven-and-a-half-foot-tall Matthew McGrory from Tim Burton's Big Fish.
All Movie Guide
---
Set Trivia
Thespian dwarf Anderson, Twin Peaks' eerie little man from Another Place, had to be fitted with foam legs, silicone arm extensions and an outsize suit to transform him from dwarf to menacing paraplegic. "I feel like I'm preparing for a space shot", muttered Anderson as a production assistant hand-fet him chicken-satay. "Where do your ideas come from", he called over to Lynch. When the movie director responded only with a laugh, the diminutive actor mimicked his twangy tone: "Never you mind where my ideas come from!"
Weirdsville USA: Obsessive Universe of David Lynch
At 3 A.M., Lynch was finally ready to shoot the dwarf scene, in which a studio executive, played by Robert Katims, pushes an intercom outside Mr. Roque's office and asks for instructions. Anderson has just two lines: "Then?" and "Yes?" The only direction that Lynch offered Anderson was "O.K., you're a rock. Remember, a rock." But Lynch was shooting the dialogue from outside Roque's glass-walled office, so the scene's visual focus was the intercom, shaped like an old-fashioned transistor radio. Then Lynch asked, "Can we put a little spot on Robert?" Suddenly, Katims' spotlit face, reflected in the glass, floated like a ghost in the frame. And when Lynch suggested that the lamp above Mr. Roque should grow gradually brighter, then fade to black at the end, he had conjured a haunting image of the remoteness of power.
---