---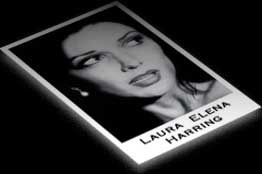 Laura Elena Harring is a dynamic actress whose talent prompted New York Magazine to laud her debut as having a "stunning fresh appeal." Laura stars in director David Lynch's critically acclaimed film Mulholland Drive, which was in competition at the 2001 Cannes International Film Festival. In this modem-day mystery with the stylized feel of old Hollywood, Laura gives a standout performance as Rita, the mystery amnesia victim. Laura will also be seen costarring opposite Denzel Washington and Anne Heche in the upcoming New Line feature John Q.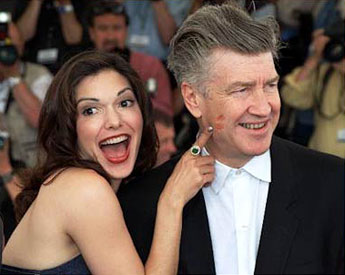 Other film credits include starring opposite Raul Julia in The Alamo: Thirteen Days to Glory, appearing with Jon Lovitz in Adam Sandler's Little Nicky and director Garry Marshall's Exit to Eden.
She was on the small screen in her yearlong stint as Paula Stevens, the strong, independent, and sexy police officer on Aaron Spelling's daytime drama Sunset Beach, as Marisleysis Gonzalez in the controversial true life story, The Elian Gonzalez Story, and a guest starring role on the long running hit Frasier.
Laura studied foreign languages abroad before pursuing her love of drama at the London Academy of Performing Arts. There, she immersed herself in such productions as Tatania in A Midsummer Nights Dream and Henry IV Part II. Harring continued in theater back in Los Angeles and in the downtown arts district at the 2nd Annual Festival of Horrors, a sketch show that allowed Laura to play a variety of roles.
from the Official Press Kit
---
Laura Elena Harring is a former Miss USA and star of Aaron Spelling's ill-fated daytime soap-opera Sunset Beach.
---
MD Trivia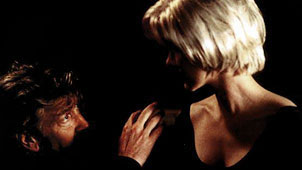 For the DVD release Lynch added digital blurring to Laura Harring's nude scene where Rita unrobes and gets into bed with the Betty character. Lynch stated in the chatroom on dl.com: "We did that blurring for the DVD on purpose as we knew that pictures of Laura [Harring] would be everywhere if we didn't. And later he added, "First - if the shot is timed correctly you should not be able to tell one bit if Laura's pubic hair has been blurred - this probably means some viewers are experimenting to see Laura's pubic hair and more... This is why the picture was blurred - I promised Laura that I would try to protect her as much as possible and told her she would remain a beautiful silhouette against the warm light coming in through the curtains." Reportedly the UK pal VHS version is completely uncensored.
Thread: Pixels, Censorship, and Laura Herring's crotch (not filth) - (Jaime Christley)
---
---